Introducing the compact, convenient and safe mode of WEEE disposal - WEEElie Tech Bin.
As part of our range of IT equipment disposal services, the WEEElie Tech bin provides a means for safe and secure disposal of redundant IT equipment. It's ideal for office clearance and office moves enabling you to dispose of your computer equipment in a flexible and hassle-free way in your own time!
These durable, lockable & portable bins are suitable for both indoors and outdoors. The waterproof and robust body can easily withstand the changing climate outside and the compact design is perfect to place it anywhere within your office premises.
Ideal for all kinds of IT equipment disposal, computers, data tapes, telephones, hard drives, monitors, cables and servers are few of the many items that can be disposed in the WEEElie Tech Bin.
When the bin is full, simply call us and we will swiftly collect and, if needed, replace and process the contents in full compliance with the WEEE disposal regulations.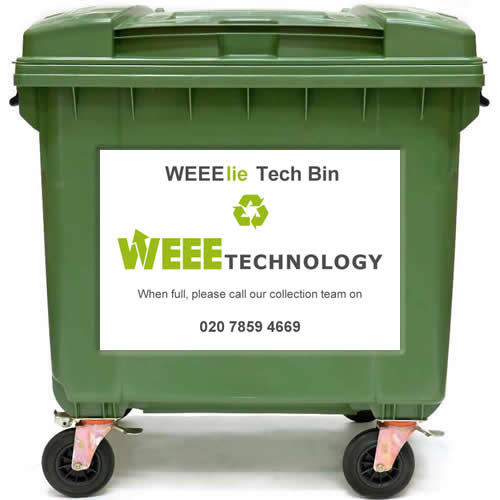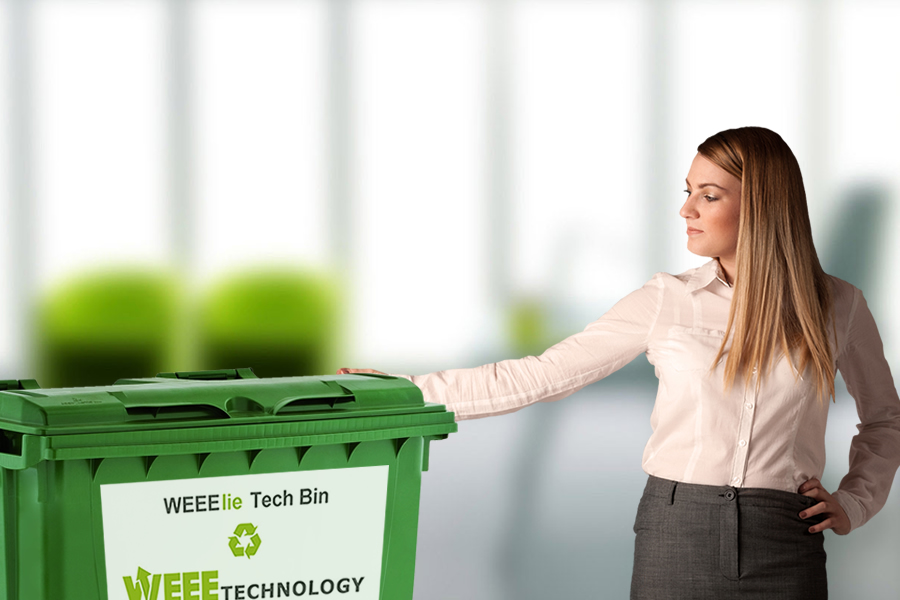 How to obtain a WEEElie Tech Bin?
Follow the simple steps below to order a WEEElie Tech Bin for a convenient and environmentally friendly disposal solution:
Simply click on Order WEEElie Tech Bin above.
Fill in all required fields on the order form.
You can choose the date & time you want your WEEElie Tech bin delivered.
Follow the steps to our secure payment area.
Once we receive your order, we will send a confirmation email.
We may contact you to arrange access and delivery.
That's it! Your bin will be delivered to the address provided on the date & time specified.
Simple and Smart Way to Use the WEEElie Tech Bin
Please be aware that we cannot accept fridges/freezers, microwaves, fluorescent tubes and light bulbs.
Please assign a separate bin for disposing packaging material which includes such as plastic bags, polystyrene, cardboard boxes among others.
If you have any questions about laptop recycling in London or any of our other services, please fill out our online form and we will be happy to answer all your queries and provide the best possible solution according to your requirements.